Plus & Minus Pinor Noir 750mL
PMPNOIR7501
0% ABV

28 Calories per 100mL

Region: South Australia

Vintage: 2020

Product of Australia
Deep and savoury with a touch of sweetness, Plus Minus Pinot Noir brings the iconic taste of a deep and complex red in an alcohol-free wine. Dried herbs and spices with a natural fruitiness bring these complementary flavours together for a taste that gets better with every sip. Plus, grape seed extract is incorporated into the mix for an added boost of antioxidants. Could there be anything better?!
Customer Reviews
Write a Review
Ask a Question
25/03/2021
Tamra

Australia
I recommend this product
Perfect Pinot
I've been searching for an AF Pinot Noir and this one fits the bill. It'd be better chilled, but it had the perfect mix of peppery/sweet, but not too sweet and light enough that it's easy drinking. Perfect for teaming with those grazing platters that are all the rage.
27/09/2021
Anonymous

Australia
I recommend this product
Good and not sweet
Not sweet so so much better than other reds I've tried!! I'd have this again for sure!!
21/07/2021
Lisa T.

Australia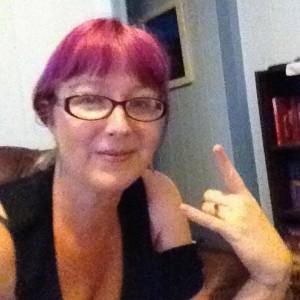 VB
19/07/2021
Vicki B.

Australia
Very tasty
I like this whole range. This and the Plus Minus Shiraz are the pick of the zero reds for me.
31/10/2021
Stephen

Australia
I recommend this product
Taper your expectations - reasonable, mid-range
There are many many pinot noirs out there, some are good, some are not so good. So, where does a dealcoholised pinot noir fit into this picture? Somewhere in between I'd wager. If you have tried a few dealcholised wines you will already have set your range of expectations from those experiences and I think this holds up well. If this is your first, do not pass judgement too quickly and stay the course, I think it will be worth it. This was an okay wine so let us start with the plus points, no pun intended. Taste was reasonable. This was a nice dry wine, it wasn't tart. It was fruity without being too sweet as often non/dealchoholised wines can be when they are trying to overcompensate (in my limited opinion) and managed to hold on to a bit of spice in the flavour palet. Overall, this was certainly enjoyable and irrespective of what many might think or say, I reckon if you like it then it's good enough! On the minus side, while the taste was enjoyable it is not a strong taste and can be lost in the flovours of what you might be eating along with the wine. I would not recommend chilling this wine as many people do with pinot noir. We originally had it chilled and the cold masked many of the flavours until we came back to it, closer to room temp but probably not quite there, and there was a greater range of flavour and bouquet. The most negative comment I can make about it was in regard to mouth feel. There isn't a great deal of body to the wine, it is quite thin with little vicosity to it so don't expect to be able to swirl it in your glass or around your mouth to much effect. It also means you will probably finish your glass quicker than you might with a thicker tipple. For me it meant the wine was too light for my liking but this has not been an uncommon experience for me with non/dealcoholised wines so far. It did not ruin the wine experience, overall I quite enjoyed the bottle, but it was probably the most noticeable difference to a wine with alocohol.
12/08/2021
Frank N.

Australia
Over-diluted Ribena
I understand there's a lot of skill and technology involved in de-alchoholising wine, but my expectations washed away be this over-diluted Ribena.