Banks Botanicals 700mL
BANKBOTANASP7001
by Banks
A unique blend of five native ingredients come together in perfect harmony to create Banks Botanicals non-alcoholic spirits. With a passion for Australia, this organic beverage brings together the spice of Cassia, hints of lime and lemon myrtle, and a strong berry finish. It's safe to say Banks Botanicals is bursting with flavour. Discover a sense of adventure with this premium alcohol-free spirit from Yarra Valley. 
Customer Reviews
Write a Review
Ask a Question
02/07/2021
Sarah

Australia
I recommend this product
The best non alcoholic gin out
Top class. Beautiful bottle and packaging made the experience exactly like drinking an alcoholic g & t. The cinamon flavours were delicious and left that aftertaste of real gin. My husband and I are already on our second bottle and have recommended it to all of our friends! The perfect drink for week nights
25/06/2021
Andrew C.

Australia
I recommend this product
Banks is best
Loved the 'cinnamon' taste. Was great with soda, plain tonic and also grapefruit tonic. Very refreshing and my new favourite non-alcoholic spirit.
30/05/2021
Jamie

Australia
I recommend this product
A great start to the evening
Just bought my third bottle of Banks Botanicals. I now start every evening with a Banks and Soda - the perfect way to help wind down after work, or to console myself after my footy team loses (yet again). I prefer to mix with straight soda and let the fabulous taste shine through. Highly recommended - do yourself a favour and join the Banks brigade.
30/05/2021
Jonty

Australia
I recommend this product
Wow!! Delicious.
Tried this on recommendation of a friend and was blown away!! What a delicious drink. The cinnamon was the hero with fresh lime snd lemon myrtle coming through. Tried it with grapefruit tonic and it was delicious. Can not recommend Banks highly enough.
11/02/2021
Frank

Australia
I recommend this product
What a beautiful drink!
I purchased a bottle to share with my wife and we were amazed how delicious it was. Loved the combination of botanicals, and inparticular the lingering taste which i haven't found in other products. We just had it with tonic and lime and it hit the spot :) Highly recommended.
11/02/2021
Sam

Australia
I recommend this product
Delicious!
WOW, one of the most delicious drinks I have ever tasted. Filled with botanical punch it pairs perfectly with a grapefruit tonic for in instant cocktail. Yum, Yum, Yum
22/05/2021
Tracey

Australia
I recommend this product
Nothing like gin
Agree with the other review all you can taste is cinnamon. Not good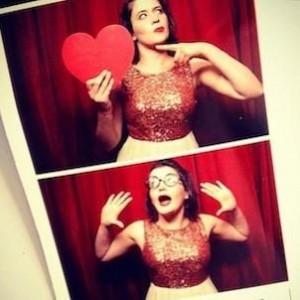 K
21/04/2021
KeA

Australia
I recommend this product
Like watered down herbal tea
It tastes like if you leave a cinnamon stick in a glass of water overnight and then just take the cinnamon stick out and drink your slightly-reminiscent-of-aroma water. It basically doesn't taste like anything, maybe a mild herbal tea cooled down at best. Beautiful bottle and label though. Just very expensive water with a slight after taste.