Pickup currently unavailable
0.5% ABV
Product of Australia
There's nothing quite like an Upflow Stout to make you feel bold and sophisticated. Deeply roasted malt brings out the bold flavours of bittersweet chocolate and hints of espresso. Pairs nicely with a weekend roast, salty oysters, and decadent desserts. Don't just take our word for it - grab a case and see for yourself.
Show your support to people affected by cancer this June & July and make a donation at checkout with your Craftzero online purchase to Dry July Foundation.
Customer Reviews
Write a Review
Ask a Question
27/10/2021
Chris

Australia
10/03/2021
Kimberly S.

Australia
13/02/2021
TB

Australia
I recommend this product
Not bad for an NA Stout
Really tough task to brew a full bodied and flavoured NA stout, I have to say, but this is a pretty decent effort. On the flavour front, I get dark chocolate/coffee bitterness, a canned beans kind of taste, toasted grain and smokiness. It is a little thin and lacking on the body and mouthfeel side of things, and missing some of those sweeter, caramel notes that stouts typically have. Head quite course and barely lasts. But overall, OK.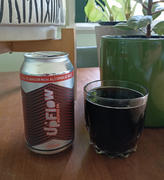 27/10/2020
Jay Q.

Australia
I recommend this product
Awesome stout!!
I was a big stout/porter/IPA drinker, I like my beer strong in flavour, this compares with coopers extra stout which I drank, very roasty, smokey, chocolatey and a hint of coffee, mouthfeel is a tiny bit thin though, not enough for me to go any lower than 5 stars. Excellent work to Upflow!!!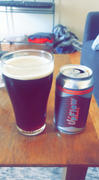 18/06/2022
Anonymous

Australia
I recommend this product
More of a brown ale
I was excited to try a new non-alcoholic stout however was disappointed to find it tasted more like a brown ale than a stout. It had a malt flavour but lacked the multi-layered flavours like coffee and chocolate that I usually expect in a stout.