Nirvana Dark and Rich Non-Alcoholic Stout 330mL
NDRS3301
0.0% ABV

66 Calories per Serve

Gluten-Free and Vegan Friendly

Product of the UK
A rich and chocolatey stout brewed with dark roasted malt. With a balanced smooth base and hints of vanilla, this non-alcoholic stout is surprisingly light. It still manages to pack a punch and can be enjoyed at any time of the year. 0% ABV, gluten-free and Vegan friendly.
Customer Reviews
Write a Review
Ask a Question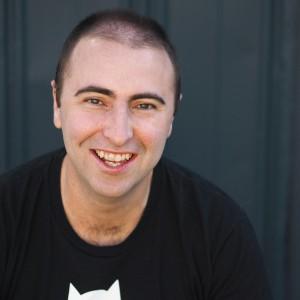 LM
25/03/2021
Luke M.

Australia
I recommend this product
The best dark non-alcoholic stout I've tasted
Let's face it. If you're going alcohol-free there are trade-offs. Whisky is an obvious one, and so is stout. Or so I used to think. Then I sipped this this dark malty liquid. It is like the tasty sweat of a mountain boar. Freshly captured by a manly lumberjack, who strangled the beast with his bare hands after felling wood in a remote forest all day with a blunt hatchet. The only thing that could make this better is it were zero calories. Then it would be more guilt-free than doing all your work for the week by Friday lunchtime and your boss saying you can leave early. Because that's what it's called. And as friends in other states wonder if they're getting an early mark, you kick back and sip this Nectar of Gods. Pondering on life in agreement that what is contained within this bottle is indeed Nirvana.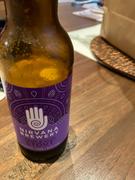 04/01/2021
Anonymous

Australia
Excellent stout
Delicious rich taste, nice mouthfeel.
23/11/2020
Anonymous

Australia
Guy Rushton
After trying quite a number of low alcohol beers, which mostly taste like low alcohol beers. This is the best of the good ones I have try'd.
09/11/2020
Anonymous

Australia
Guy Rushton
Nirvana Dark and Rich Stout, is a very nice tasty drop. Good alcohol tax free beer, doesn't seem to be any cheaper by the litre. But you end up saving because it is less moreish and you can make it last longer. In fact you can really savour it.
20/04/2021
Anonymous

Australia
Nirv Dark-JPlavo
Drinkable but more ****** flavoured to me any way.
13/04/2021
Anonymous

Australia
Drinkable
Seems to be missing something. A little plain for me
05/12/2020
Anonymous

Australia
Best so far
This is my favourite non-alcoholic tipple so far - flavoursome and no disappointing aftertaste
19/10/2020
RV

Australia
Pleasant surprise
Maybe I am easy to please but this was a pleasant surprise, enjoyed while watching some sports on a warm Friday evening. I do miss darker beers and I was pleasantly surprised.
01/11/2020
Anonymous

Australia
Looking for a dark, rich Belgian beer substitute....
Decided to try this Nirvana Dark and Rich Stout in the hope it would be a happy alternative to the dark rich Belgian beers such as Chimay Bluey Abbey/Trappist beer that we love. Giving the Nirvana just 3 stars but if you are after a non-alcohol Stout, this one might be the one.