Pickup currently unavailable
0.5% ABV

33 Calories per Serve

Vegan Friendly

Product of the UK
A delicious punchy hoppy style IPA beer. Brewed using Amarillo hops, it boasts citrus aromas and hoppy notes of pine and spice. At 0.5% ABV, Vegan friendly and only 33 calories per serve, this is a perfect beer for a summers day. Serve chilled!
Customer Reviews
Write a Review
Ask a Question
24/08/2021
Dan S.

Australia
I recommend this product
Nirvana Classic IPA review
This was my first alcohol free IPA..and I was impressed! Plenty of hoppy flavour I didn't expect from a zero-alcohol. A bit light and lager-like too though compared to the alcoholic IPAs I really enjoy. So I certainly didn't prefer it to my favourite alcoholic IPAs in terms of flavour, but weighing up how I felt the next morning versus a full blooded IPA sess…Nirvana is a winner!
08/01/2021
Craig D.

Australia
I recommend this product
Great beer, but waaaay over carbonated
Beautiful hazy golden colour, great body and great head retention from start to finish, albeit very over carbed, I let it sit on the bench for 20minutes to degass and it was fantastic. Nice fresh tasty pine flavour with tropical and pineapple notes, and a well balanced bitterness. Great beer A++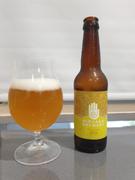 26/01/2021
Justin S.

Australia
Nirvana Classic IPA
Personally I find the carbonation too much for my liking.
31/12/2020
Anonymous

Australia
I recommend this product
Super refreshing
Just like having a cold beer on a hot day, this provides the same refreshing feeling from that first taste!
29/12/2020
Anonymous

Australia
Heady
Upon pouring, very active in the glass. Lose a fair amount of beer due to large head. Flavour very nice, real pale flavours.
29/12/2020
Annie

Australia
I recommend this product
A rarity
I've strongly disliked about 80% of the alcohol-free wines and beers I've tried. I enjoyed this beer over Christmas. Male relatives tried it and liked it.
14/12/2020
Mark B.

Australia
I recommend this product
Mr Mark Bailey
One of the better alcohol free beers that I've tasted. Has a pleasant citrusy aroma and is smooth on the palate. Would have been a 4 star beer except it was over carbonated, could be just this batch??
03/12/2020
Geoff W.

Australia
I recommend this product
OK but..
Good flavour and hoppiness is close to what you would expect from a good IPA.. but.. it is Far. Too. Fizzy! Had to let it sit and even stir the gas out of it before you could drink it. Like all low Alc beers, it suffers a little from the 'watery' mouth feel but I think this is probably unavoidable.
14/10/2020
NEIL R.

Australia
I recommend this product
Good beer but gassy
It has good flavours and would stand up to IPAs with alcohol but I found it quite gassy and it ruined the experience for me.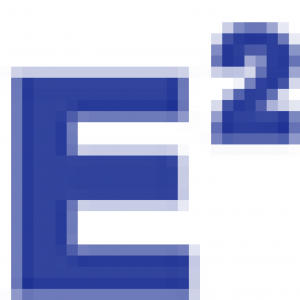 MS
12/10/2020
Mike S.

Australia
Not my cup of tea
Not my cup of tea - or my sort of IPA